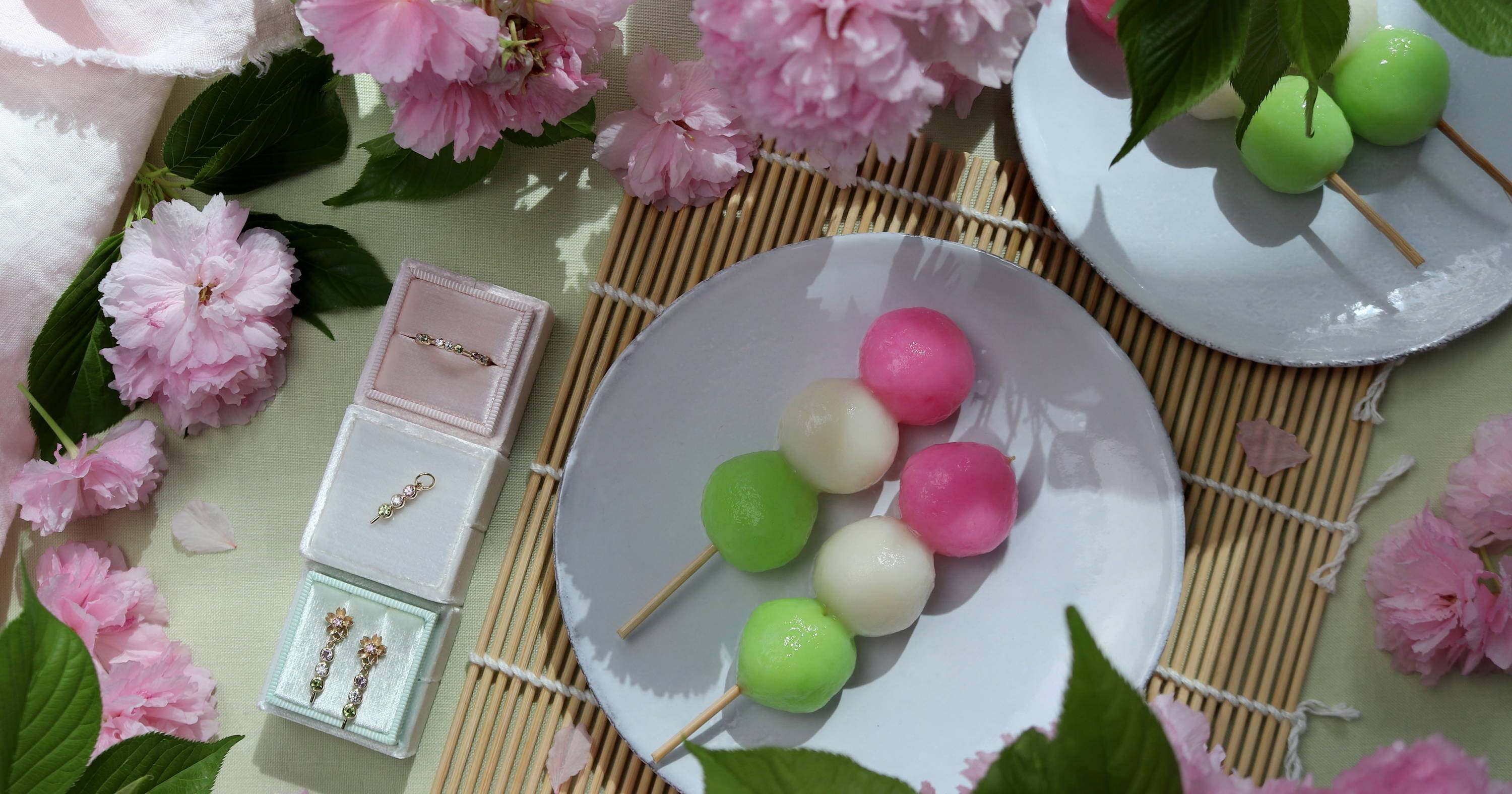 The cherry blossoms are in bloom in Animal Crossing and a new mini collection has launched here at Soulbound!⁠
This intricate ring features a 0.25 carat round brilliant cut lab-grown pink diamond. It's the perfect size for people who love delicate, minimal jewelry. The diamond is cradled by golden sakura leaves and sakura flowers filed with tiny pink sapphires!⁠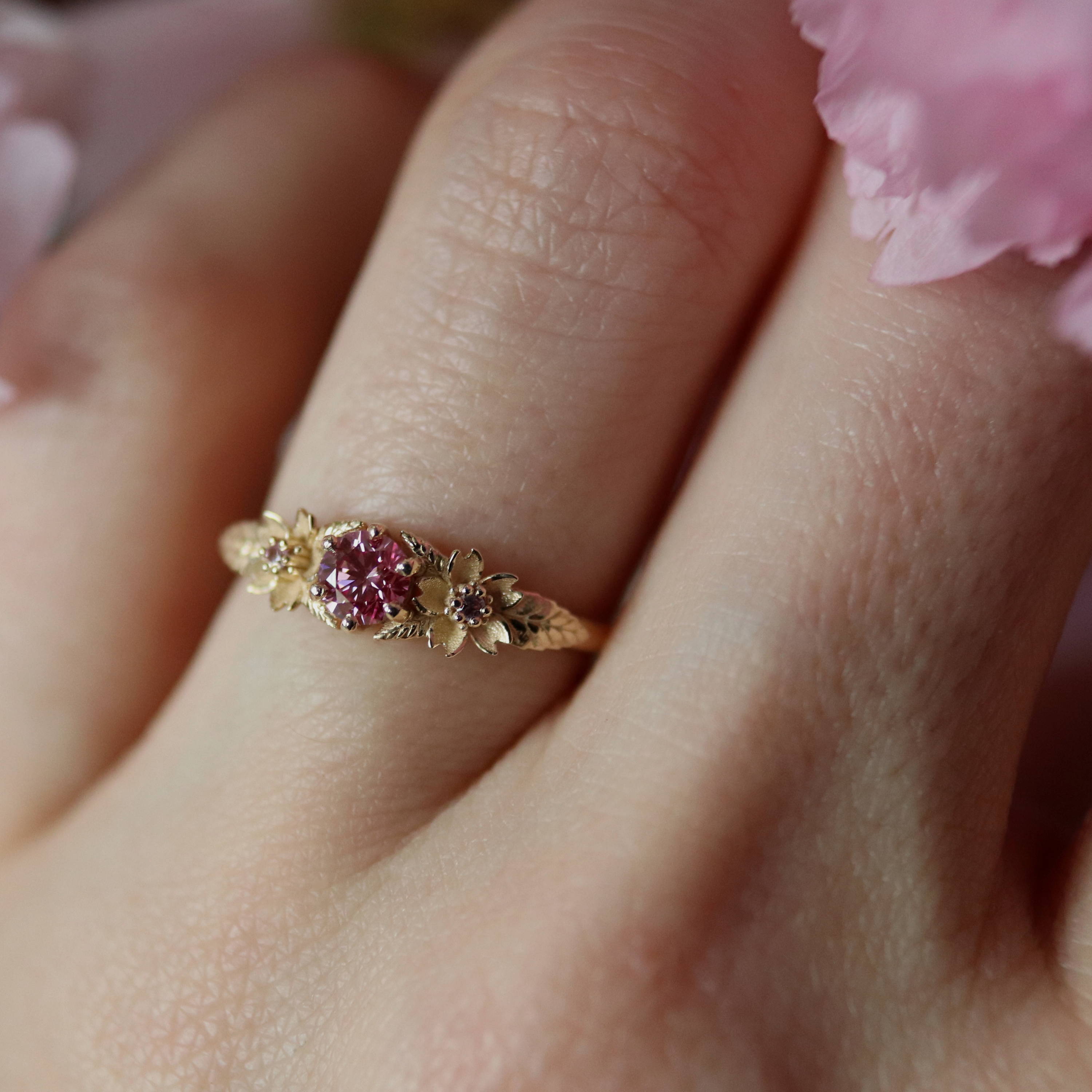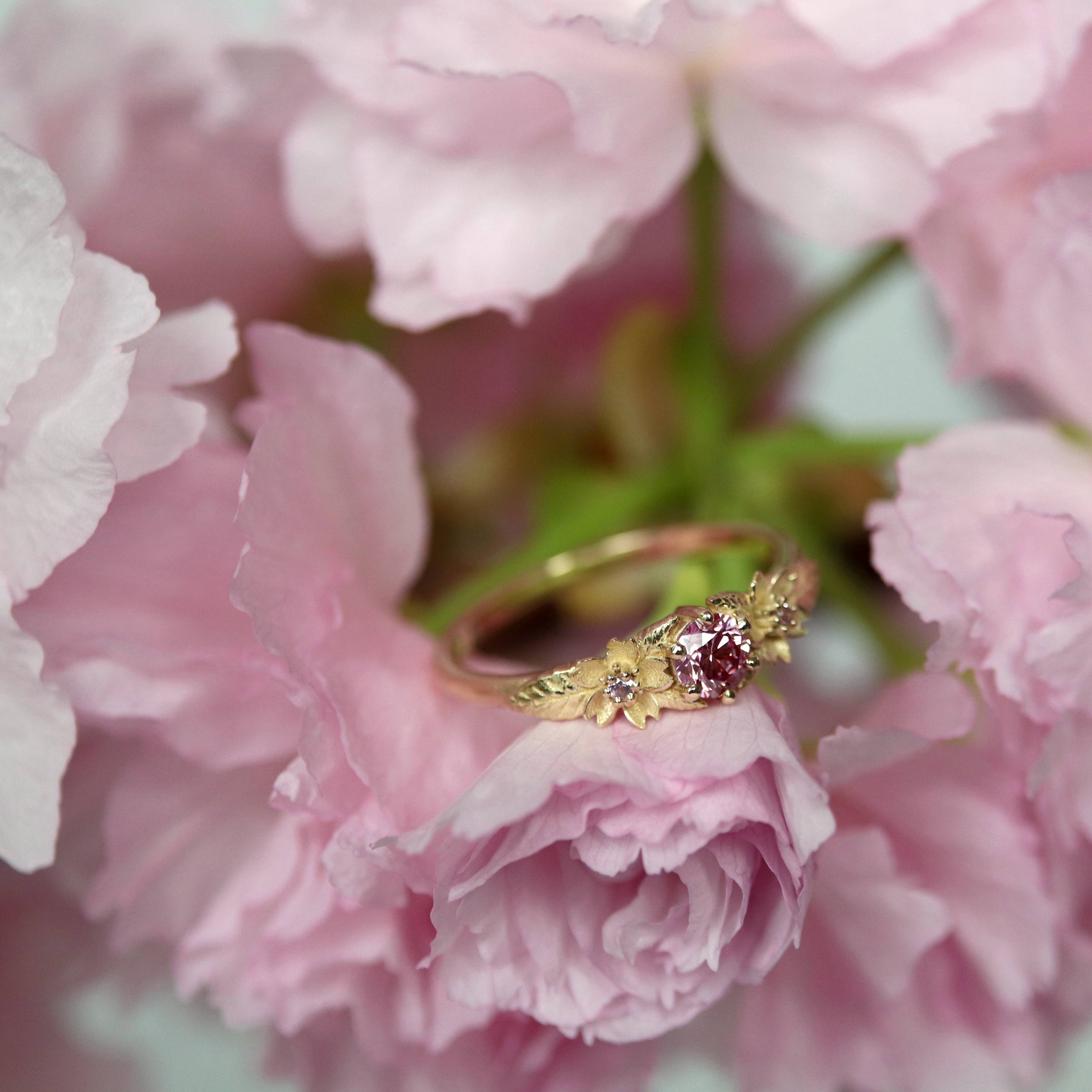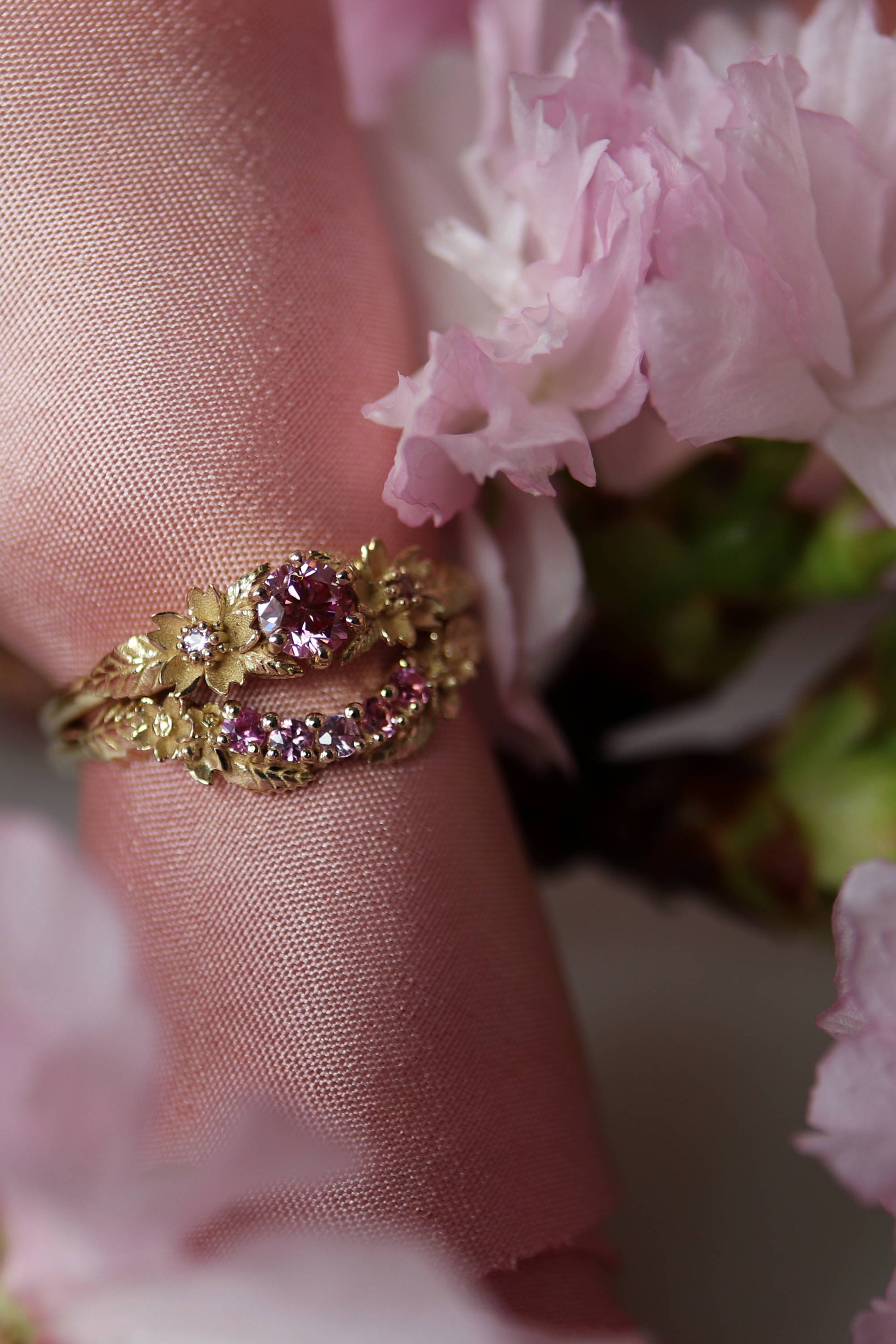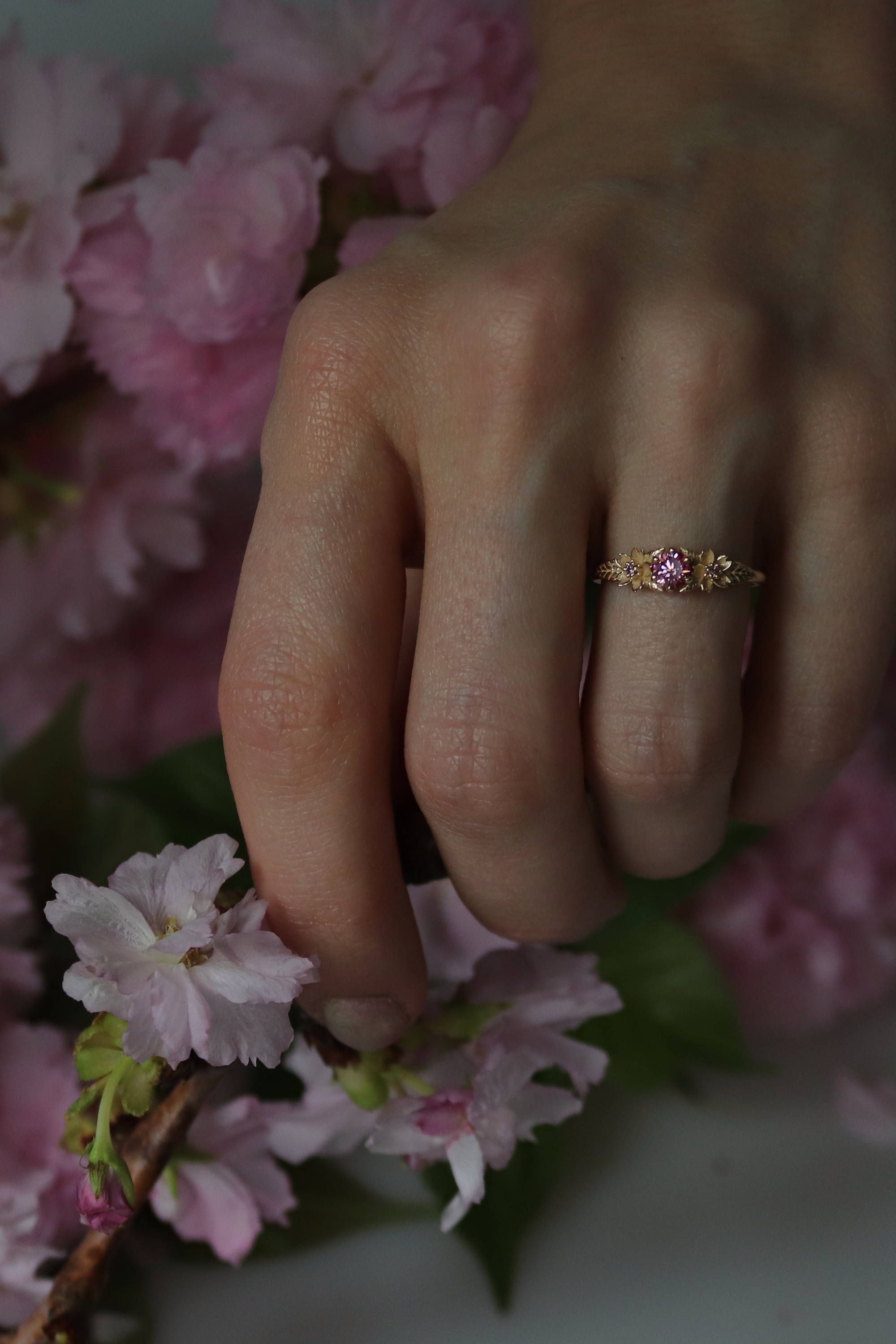 This intricate wedding band features pink sapphires in multiple intensities, reflecting the variety of pinks seen in different types of sakura trees. Surrounding the stones are tiny golden sakura flowers and leaves. The delicate curve of this ring makes it excellent for stacking!⁠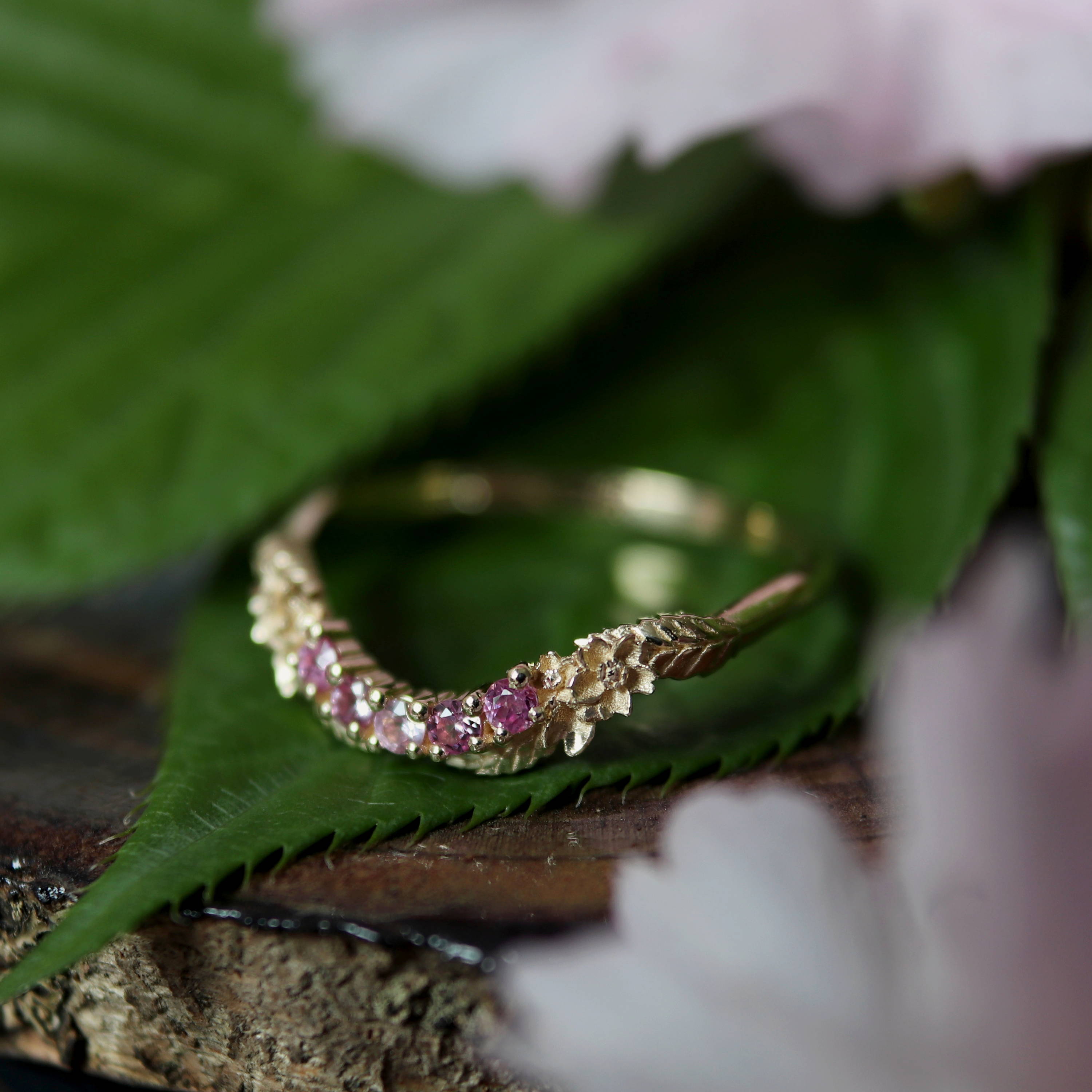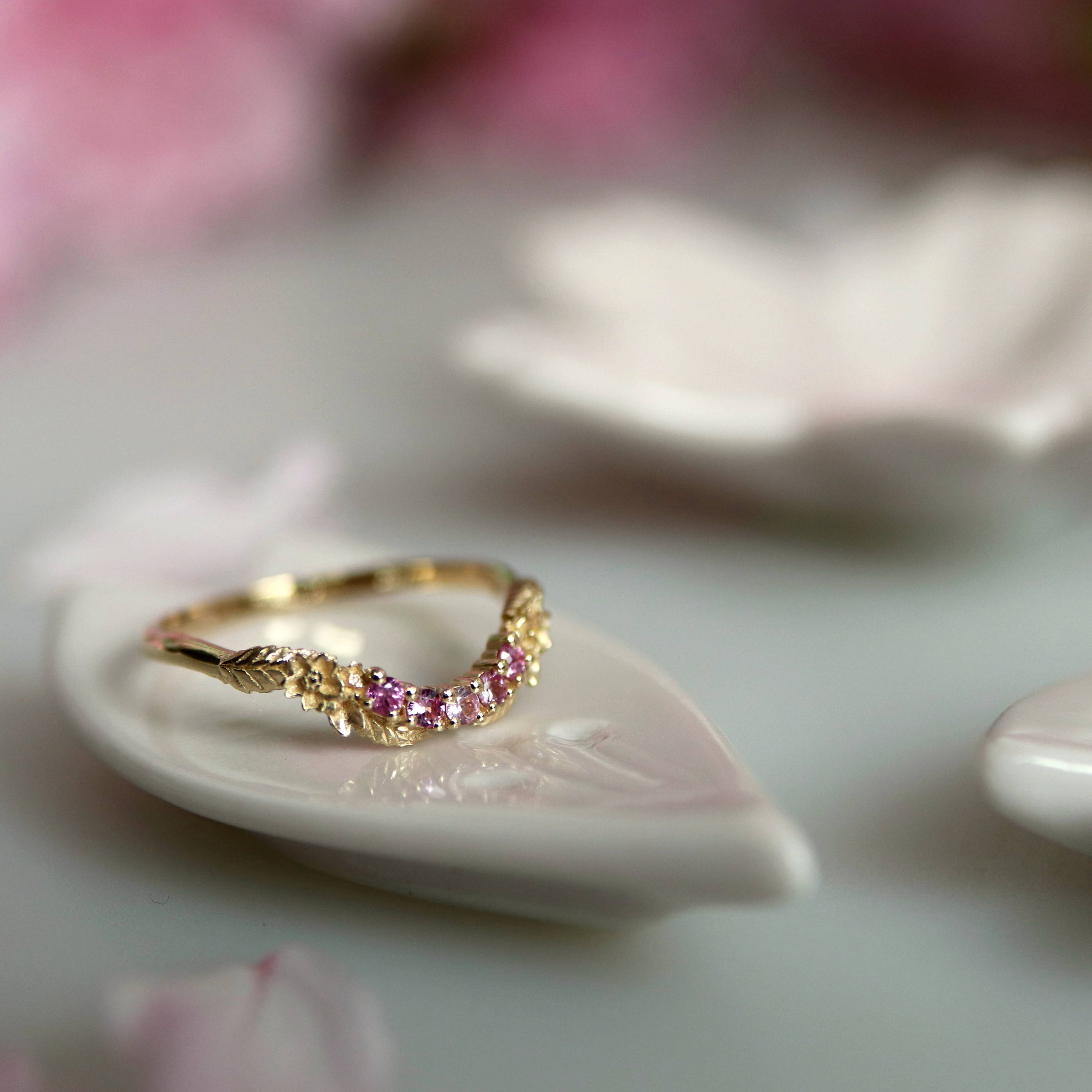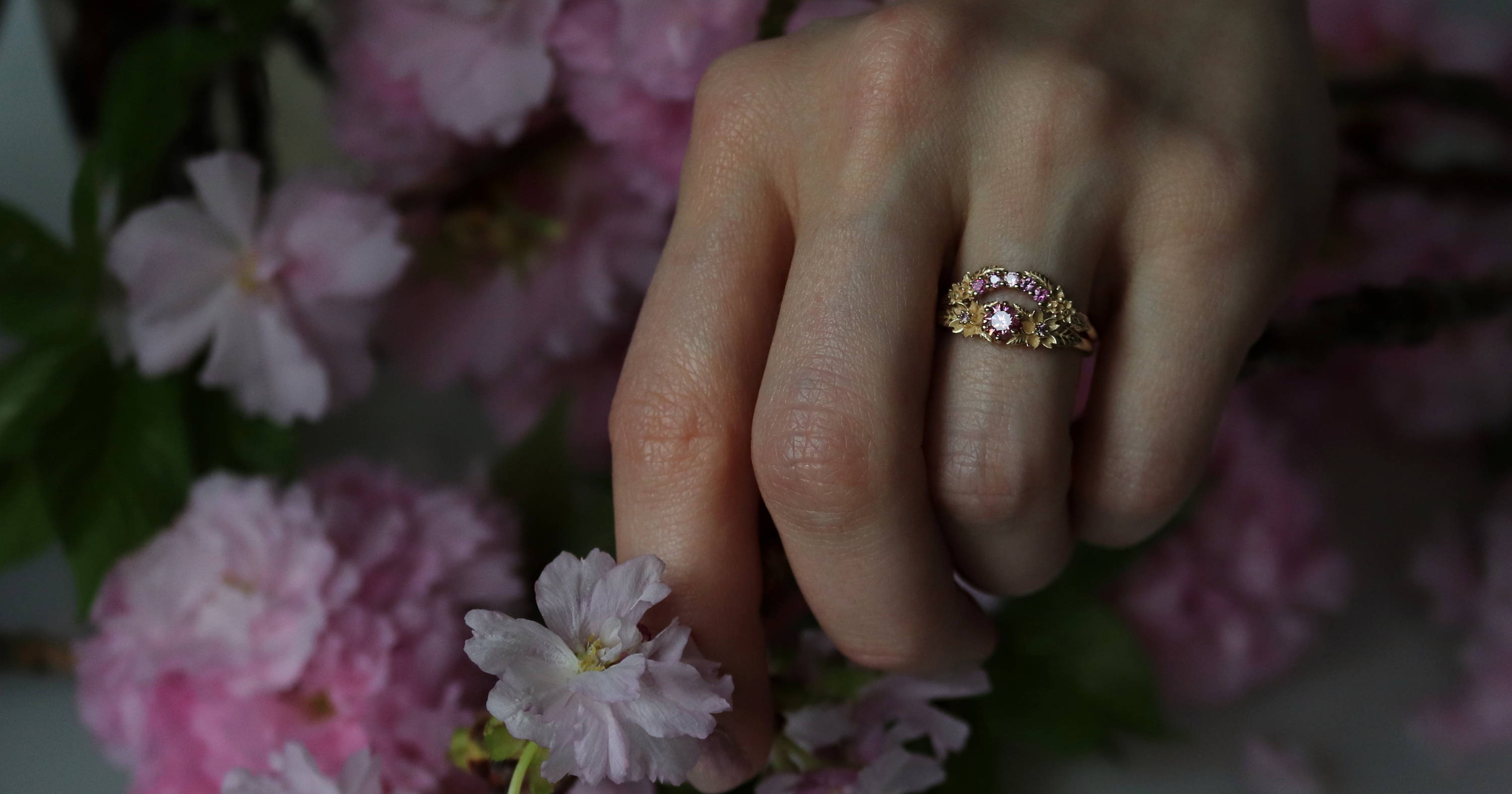 The Sakurafubuki Ring & Sakurafubuki Band
The best part of cherry blossom season (in Animal Crossing and in real life), is when the trees are in full bloom and the petals start falling from the sky.⁠
⁠
I feels like the cherry blossoms are taking their final form!⁠
⁠
The Sakurafubuki Ring is meant to be the same. It's a leveled-up version of the Sakura Ring. It's full of cherry blossom flowers, buds and leaves, with a half carat delicate pink morganite center stone and light pink sapphire accent stones.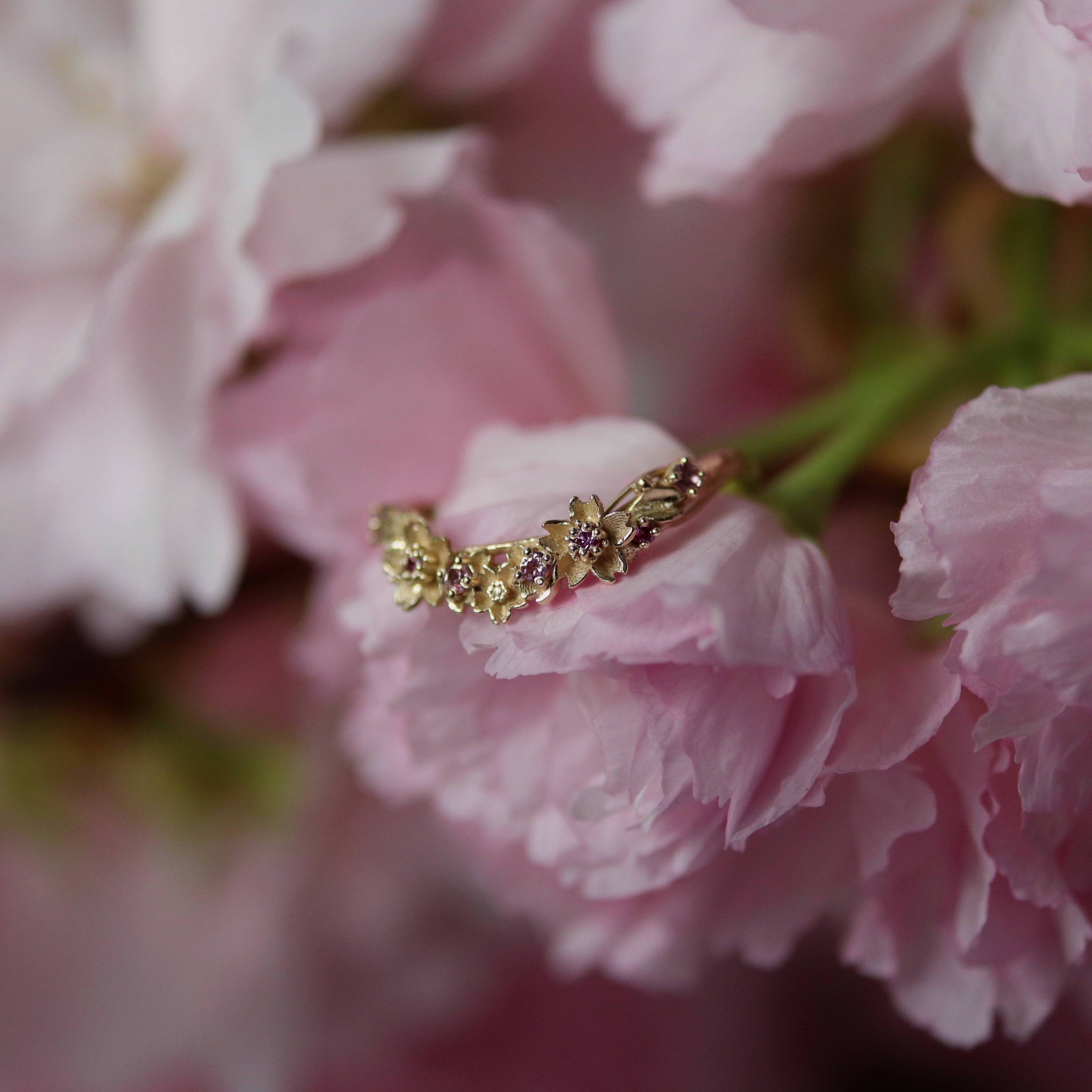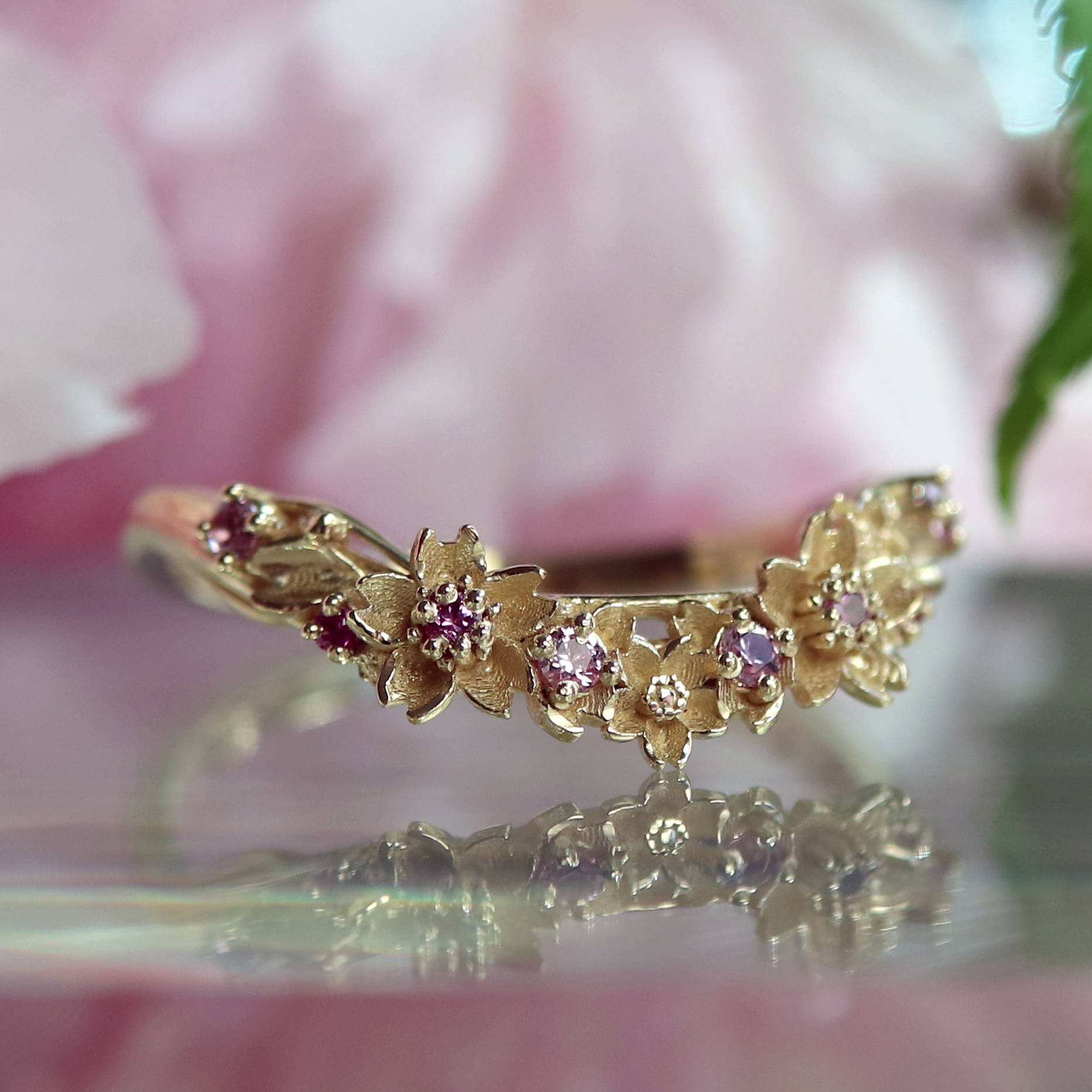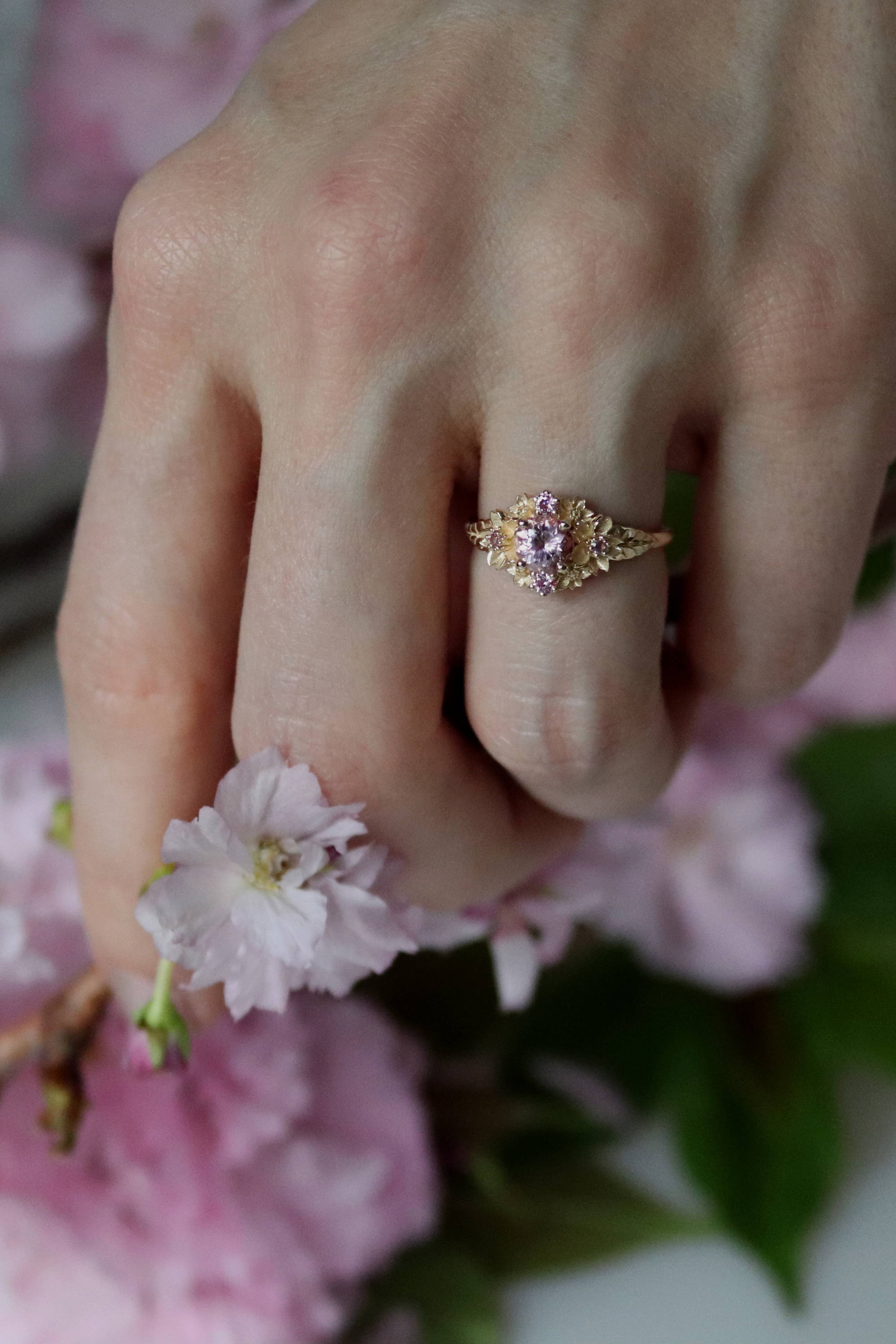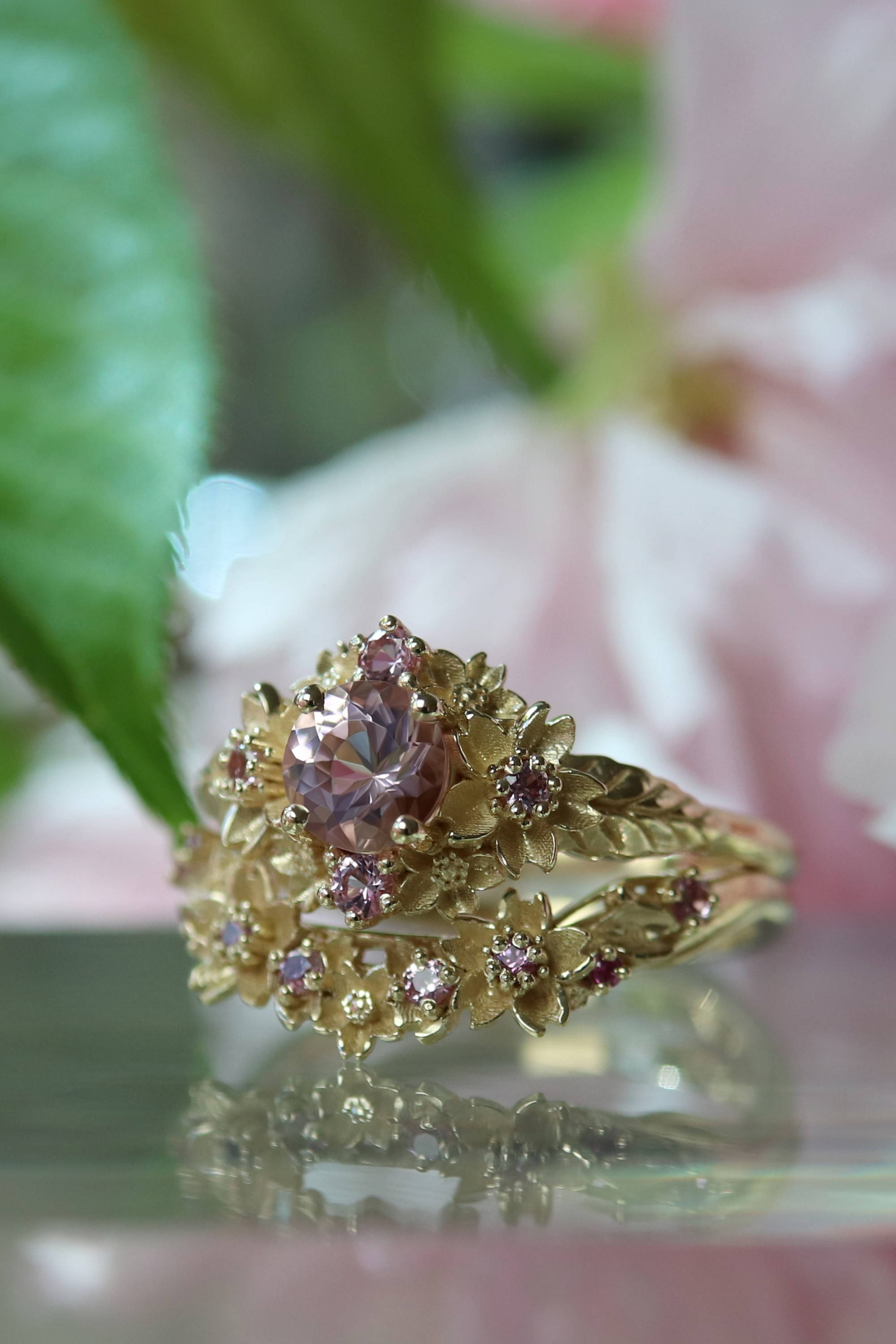 Hanami Dango Band, Earrings, and Charm
Hanami dango is made up of 3 sweet rice dumplings colored pink, white, and green to symbolize the sakura trees and the coming of spring.⁠
⁠
In my pieces, the 3 dumplings are replaced with a pink sapphire, white diamond, and bright green peridot. They're all set in bezel settings to emphasize the round shape.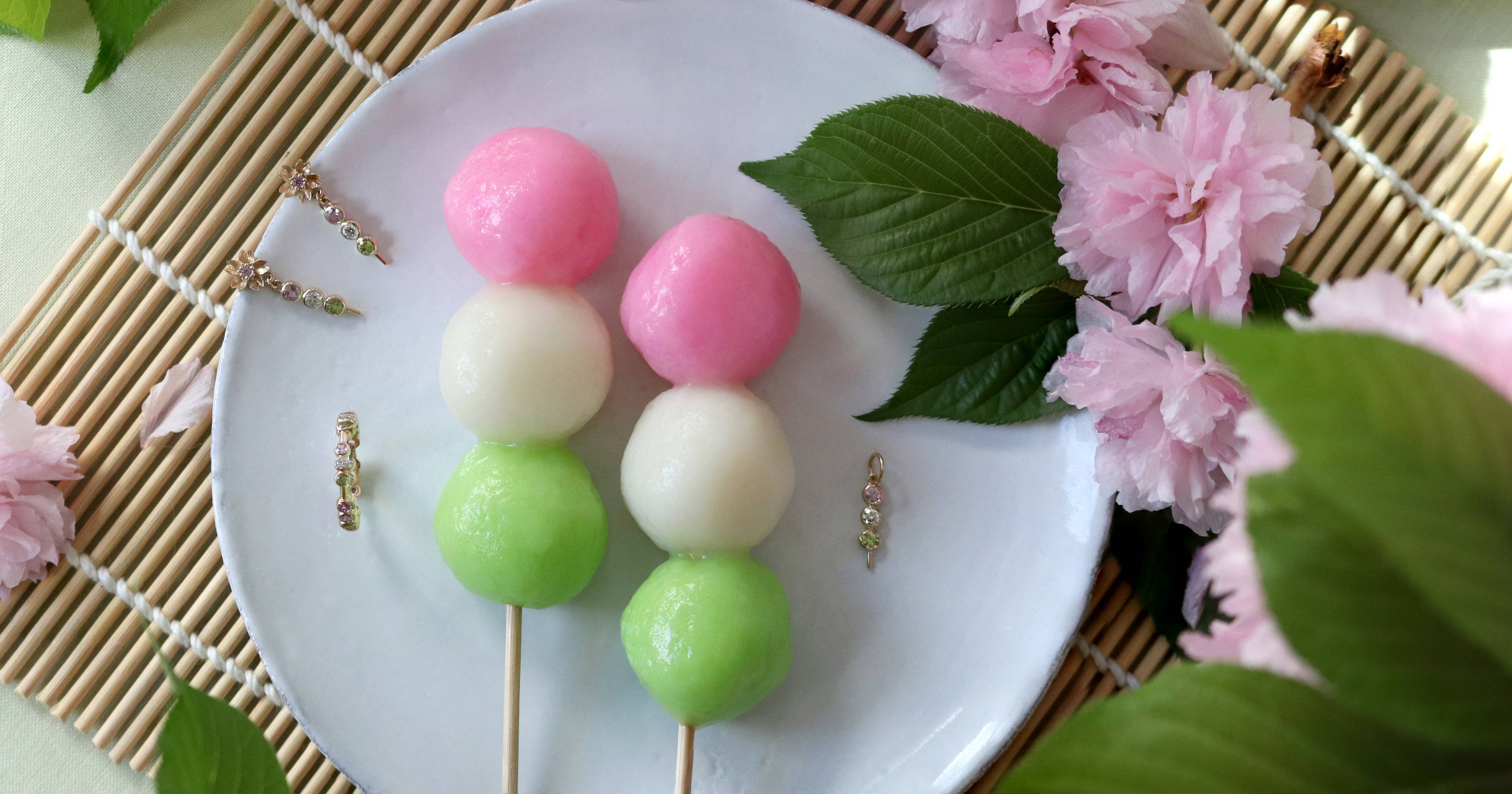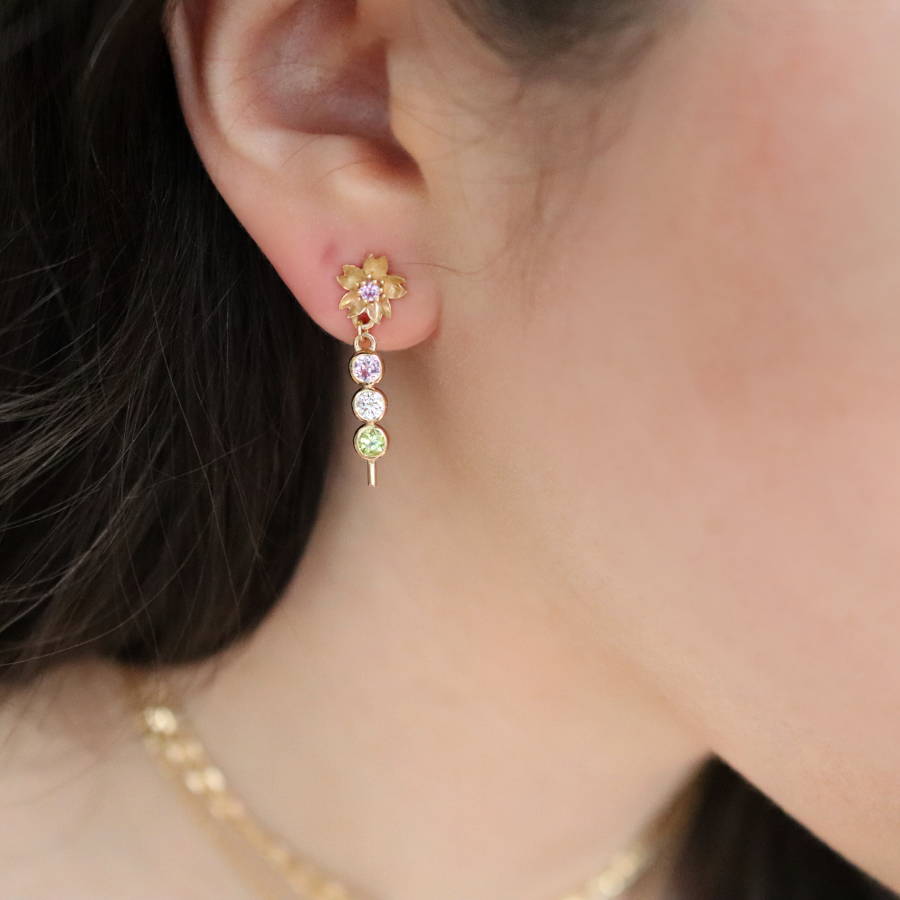 These are the most intense earrings I've ever designed!
Every spring, the Brooklyn Botanic Garden holds a Sakura Matsuri (cherry blossom festival), to celebrate the beauty of the blooming sakura trees and all things Japanese culture.⁠
I designed these earrings for the same purpose - to celebrate everything I love about the cherry blossom season and the Japanese cultural elements present in Animal Crossing.⁠